Membership
Notice: All members of the Illinois Archery Assocation must also be members of the National Field Archery Association (N.F.A.A). All dues are paid through the N.F.A.A
Membership in the NFAA includes many benefits. Members receive four issues of Archery, a magazine highlighting the thoughts, accomplishments, and activities of NFAA members. The NFAA also offers a liability insurance program in partnership with Sadler Insurance for affiliated clubs, state associations, and pro shoots. The joint Certified Instructor Program, shooting and equipment clinics, and shooter's schools are accessible in all 50 states. Many awards for skills, service, and membership can be earned by meeting benchmarks. Additionally, NFAA members may compete at USA Archery national and regional events, and USA Archery members may compete at NFAA national and sectional events.
I.A.A State Dues are (not including N.F.A.A dues):
Single Member: $25
1 Additional Member: $32
2 Additional members: $39
3 or more additional member: $41
Renew your membership click here.
New members click here.
Benefits
The NFAA establishes shooting regulations, hosts tournaments, maintains records, and provides organized state associations and archery clubs with a well-rounded program of events. In addition to supporting this efforts, your membership provides you with the following benefits.
Enjoy a Complimentary Subscription to Archery Magazine
Members receive four issues per year featuring tournament information and results, archery news and information, articles on equipment and shooting advice, bowhunting features, and more.
Compete in NFAA Events
Participate in National Outdoor, Indoor, and Marked and Unmarked 3D tournaments, Sectional Indoor and Outdoor tournaments, and State Indoor, Outdoor, 3D and local Club shoots.
Participate in Indoor and Outdoor Leagues
The NFAA offers a complete program to assist local archery clubs in starting indoor and outdoor leagues.
Earn Awards and National Recognition for your Skills
The NFAA offers a variety of Awards Programs for the bowhunter and the target archer.
Take Advantage of Special Insurance Rates
Liability insurance is available for affiliated clubs, pro shops and state associations. NFAA memberships include individual limited liability coverage up to $5,000 for NFAA bowhunters. Members may also qualify for Group Term Life Insurance, Major Medical, Catastrophic Major Medical, Personal Accident and All-Risk Archery Equipment Insurance. Call Sadler & Co. at (800) 622-7370 for current rates.
Become a Certified Instructor
The NFAA offers a combined instructor program with USA Archery. Archery instructor courses are provided for archers seeking to become archery coaches. Courses cover shooting form, equipment tuning, and teaching techniques. For more information, visit the Certification section at www.usaarchery.org.
N.F.A.A Membership Levels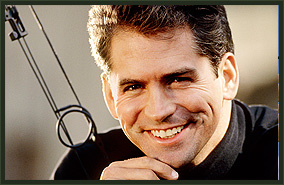 Find which membership level to the world's largest field archery organization best fits you. Benefits of your membership include a subscription to Archery magazine, access to insurance, awards programs, indoor and outdoor leagues, NFAA-hosted tournaments, certified instructor courses, and more.
Individual - Individual memebers can affiliate through local and state association and be eligible for all NFAA tournaments and programs. The fee for an individual member or the head of household is $35.00 annually, plus state association dues.
Youth: Youth members must be under the age of 18. Annual NFAA dues are $15, plus state association dues.
Family - A family unit is defined as a head of household, spouse, and dependents less than 18 years of age. The head of household annual fee is $35, the next two memebers are $5 each, and any additional dependents can be added for $2 each. These fees do not include state association dues.
Lifetime - Life memebers are exempt from regular NFAA fees and dues and are entitled to all services provided by the NFAA. Individuals must be at least 18 years or older to qualify for this membership level. The fee for lifetime membership is $700.00 plus applicable annual state dues.
Non-Competitive Bowhunter - This is a non-competitive level of membership that supports the NFAA Bowhunter Defense Fund. Benefits include participation in the small and big game awards program, and a subscription to Archery magazine. The fee for non-competitive bowhunter membership is $35 annually. Additional family members may be added for $5 each annually. Family members are defined as a spouse and/or dependents less than 18 years of age.
Professional - NFAA members in good standing who are 18 years and older may join the NFAA Professional Division. Professional members can compete for top dollars at sponsored Pro Tournaments. The fee for professional membership is $75 annually (This fee is in addition to annual individual membership dues). Professional memberships run from January through December of each year.